Back to all posts
Posted on
Hornets Hub - Week #41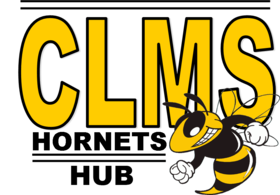 Can you believe this is the last Hornets Hub this year?! Thank you for an awesome school year CLMS! 
Special Days 
June 21 - Indigenous Peoples Day
June 25 - Last Day for Students
Awareness 
National Indigenous History Month
Pride Month
Covid-19 Safety Section
Please use the most up-to-date Daily Checklist before sending your child to school. If you have questions, don't hesitate to call the school. 
Our school has always been committed to keeping students, staff, and families safe. Our COVID-19 safety measures are outlined in the NLPS Re-Entry Plan, which can be accessed at nlspab.ca. Here are some highlights:
We have increased sanitization in our school, especially in high touch areas
All staff and students in grades 4-12 are required to wear masks
Hand sanitizer is available at all entrances and in all classrooms
Staff and students are encouraged to practice physical distancing at all times
Staff and students use the Covid-19 Daily Checklist before coming to school
Safe Arrival/Students Absent from School
Parents are asked to call the school, 780-594-5623, prior to the morning registration at 8:35 am if your child will be absent. If your child is ill, please call the school. Parents must register their child to ride the bus. Please contact the transportation department 1-877-826-6038
School Cash Online
Please go to https://nlsd.schoolcashonline.com to pay for various school activity fees, to order hot lunch, or to purchase concession cards.
CLMS School Education Plan
Supporting Student Mental Health and Wellness; increase positive mental health and wellness and reduce anxiety.
Increasing student achievement and competencies in numeracy 
Fun Fact: The concentration of salt in seawater (salinity) is about 35 parts per thousand. Stated in another way, about 3.5 percent of the weight of seawater comes from the dissolved salts; in a cubic mile of seawater, the weight of the salt (in the form of sodium chloride) would be about 120 million tons.