Back to all posts
Posted on
Hornets Hub Week #38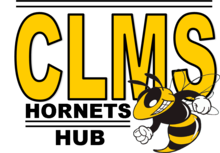 IT'S ALMOST JUNE!!!! COUNTDOWN TO SUMMER!!
Special Days 
June 4 - National Donut Day
June 18 - International Picnic Day
June 21 - Father's Day 
June 21 - Indigenous Peoples Day
Awareness 
National Indigenous History Month
Pride Month
Cold Lake Configuration Transition Plan 
For 2021-2022 there will be only one change made to the configuration of schools in Cold Lake. Students who are currently in Grade 3 at North Star Elementary School will remain at the school next year. North Star will become a K to 4 school for 2021-2022 and Cold Lake Middle School will become a grades 5 to 8 school. All other schools will retain their current configuration.
Changes will occur at all schools except Art Smith Aviation Academy in 2022-2023. Cold Lake High School will become a grades 10 to 12 school, with all Grade 9 students attending Cold Lake Middle School, which will be a grades 6 to 9 school that year. North Star will become a K to 5 school. Cold Lake Elementary School will become a K to 3 school and Grade 4 students in the north will attend Nelson Heights, which will become a 4 to 7 school.
The final configuration changes will be made in 2023-2024. Cold Lake Middle School will become a grades 7 to 9 school, with North Star becoming a K to 6 school. Nelson Heights will become a grades 4 to 6 school.
For the full Transition Plan visit https://www.nlpsab.ca/our-division/cold-lake-configuration/post/configuration-transition-plan
Covid-19 Safety Section
Please use the most up-to-date Daily Checklist before sending your child to school. If you have questions, don't hesitate to call the school. 
Our school has always been committed to keeping students, staff, and families safe. Our COVID-19 safety measures are outlined in the NLPS Re-Entry Plan, which can be accessed at nlspab.ca. Here are some highlights:
We have increased sanitization in our school, especially in high touch areas
All staff and students in grades 4-12 are required to wear masks
Hand sanitizer is available at all entrances and in all classrooms
Staff and students are encouraged to practice physical distancing at all times
Staff and students use the Covid-19 Daily Checklist before coming to school
Safe Arrival/Students Absent from School
Parents are asked to call the school, 780-594-5623, prior to the morning registration at 8:35 am if your child will be absent. If your child is ill, please call the school. Parents must register their child to ride the bus. Please contact the transportation department 1-877-826-6038
School Cash Online
Please go to https://nlsd.schoolcashonline.com to pay for various school activity fees, to order hot lunch, or to purchase concession cards.
CLMS Clothing Order
Get your Spirit Wear Now at https://clmsspiritwear.itemorder.com/ Items can be purchased online all year long and picked up at K3 Promotions. We have so many items to choose from! Masks, tees, long-sleeves, jackets, toques, ball caps, and more! Get your CLMS Spirit Wear today and rep the best middle school ever!
CLMS School Education Plan
Supporting Student Mental Health and Wellness; increase positive mental health and wellness and reduce anxiety.
Increasing student achievement and competencies in numeracy 
Fun Fact: The # symbol is not officially called hashtag or pound. Its technical name is octothorpe. "Octo-", meaning "eight", refers to its points, though reports disagree on where "-thorpe" came from. Some claim it was named after Olympian Jim Thorpe, while others argue it was just a nonsense suffix.