Back to all posts
Posted on
Hornets Hub - Week #35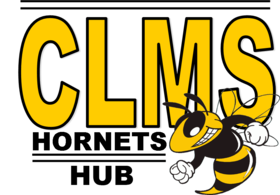 Book Fair - May 4-14
CLMS will be running a Scholastic Book Fair from May 4-14 online! Students and parents will have an opportunity to place orders online at https://virtualbookfairs.scholastic.ca/pages/5159715. Enjoy free shipping on orders of $40+!
Ordering from the Book Fair will support your child's literacy as well as supporting our school! 
Upcoming Events
May 4-14 - Scholastic Book Fair
May 21-24 - Victoria Day Long Weekend (No School)
Special Days
May 9 - Mother's Day 
May 24 - Victoria Day
Awareness 
Asian Heritage Month
Physical Fitness Month
May 30 - World Multiple Sclerosis (MS) Day 
Statement on Draft Curriculum 
Northern Lights Public Schools will not be participating in piloting the new draft Kindergarten to Grade 6 provincial curriculum during the 2021-2022 school year. 
"The last two school years have been very challenging for our students and staff and we need to focus on addressing the academic and mental health impacts of the pandemic and try to restore a sense of normalcy for our students," explained Board Chair Arlene Hrynyk. "We support Administrations' decision not to proceed at this time, as this will only add to the stress and anxiety our students and staff are already experiencing."
Alberta Education is currently seeking feedback on the new draft K-6 curriculum through a survey: Draft K-6 Curriculum Survey. The full Draft K-6 Curriculum is available on learnalberta.ca. The division will also be looking at ways to engage parents in discussions about the draft curriculum and collect feedback. Further details will be shared once they have been finalized.
For the full statement visit https://www.nlpsab.ca/our-division/news/post/statement-on-draft-curriculum 
Board approves Multi-Configuration option for Cold Lake schools 
The Northern Lights Public Schools Board of Trustees has approved the recommendation of the Cold Lake Configuration Committee to proceed with the proposed Multi-Configuration Scenario for the division's schools in Cold Lake. For more information, visit https://www.nlpsab.ca/our-division/cold-lake-configuration/post/board-approves-multi-configuration-option
STRATEGIES FOR SUPPORTING CHILDREN DURING COVID-19

ACKNOWLEDGE FEARS & BE REAL
• Be honest and give age-appropriate information
• Occasionally be open about your own emotions
• Help children see it is okay to have feelings AND show them that you can manage them

HELP MANAGE NEWS INTAKE
• Children look to the adults around them to learn how frightened they should be
• It's helpful if adults take in the news and then convey it to children, rather than children viewing
news on their own
• Discuss news in the context of a supportive relationship and in manageable bits
• Help children learn about credible news sources

BE CURIOUS WITH THEM
• Ask about what they are hearing and thinking
• Respond to their questions with facts
• Use developmentally appropriate language and relatable examples
• Follow their lead of where their thoughts are going, and help them limit the amount of time spent focusing on them.

YOUR PRESENCE AND ATTENTION ARE KEY
• Be available for questions or expressions of emotion
• It's okay if you don't have all the answers; your presence can help them tolerate not knowing
• Find simple activities to keep busy and shift attention when they're ready

ROUTINE!
• Participate in regular activities as much as possible
• Eat, sleep, bathe, and play at regular times that children are used to
• Help children know what they can do – this builds self-efficacy (this may include chores around the house, creating new things, continuing to play, etc.)

*Strategies provided by the Crisis and Trauma Resource Institute (2021)
Covid-19 Safety Section
Please use the most up-to-date Daily Checklist before sending your child to school. If you have questions, don't hesitate to call the school. 
Our school has always been committed to keeping students, staff, and families safe. Our COVID-19 safety measures are outlined in the NLPS Re-Entry Plan, which can be accessed at nlspab.ca. Here are some highlights:
We have increased sanitization in our school, especially in high touch areas
All staff and students in grades 4-12 are required to wear masks
Hand sanitizer is available at all entrances and in all classrooms
Staff and students are encouraged to practice physical distancing at all times
Staff and students use the Covid-19 Daily Checklist before coming to school
Safe Arrival/Students Absent from School
Parents are asked to call the school, 780-594-5623, prior to the morning registration at 8:35 am if your child will be absent. If your child is ill, please call the school. Parents must register their child to ride the bus. Please contact the transportation department 1-877-826-6038
School Cash Online
Please go to https://nlsd.schoolcashonline.com to pay for various school activity fees, to order hot lunch, or to purchase concession cards.
CLMS Clothing Order
Get your Spirit Wear Now at https://clmsspiritwear.itemorder.com/ Items can be purchased online all year long and picked up at K3 Promotions. We have so many items to choose from! Masks, tees, long-sleeves, jackets, toques, ball caps, and more! Get your CLMS Spirit Wear today and rep the best middle school ever!
CLMS School Education Plan
Supporting Student Mental Health and Wellness; increase positive mental health and wellness and reduce anxiety.
Increasing student achievement and competencies in numeracy
Fun Fact of the Week: Koalas typically inhabit open eucalypt woodlands, and the leaves of these trees make up most of their diet. Because this eucalypt diet has limited nutritional and caloric content, koalas are largely sedentary and sleep for up to 20 hours a day.