Back to all posts
Posted on
Hornets Hub Week #4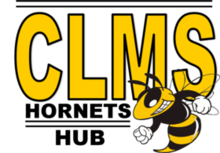 UPCOMING EVENTS...
September 20 - School Council/PAC meeting at 6 p.m.
September 23 - Mountain Bike Race (more info to come)
September 24 - Terry Fox Run
September 29 - Lifetouch Pictures
September 29 - Orange Shirt Day
September 30 - National Day for Truth and Reconciliation - NO SCHOOL
SPECIAL EVENTS...
September 22 - Autumn Equinox
TERRY FOX RUN
Cold Lake Middle School is proud to take part in this year's 40th Anniversary of Terry Fox's Marathon of Hope. Our Terry Fox Celebration will take place on Friday, September 24. Our goal is to have students walk or run a distance of 1 kilometre on our track and participate in classroom activities honouring Terry Fox. Please help show your support by donating to: http://www.terryfox.ca/ColdLakeMiddle Thank you for your supporting our school in the fight against cancer and continuing Terry's legacy! #terryfoxschoolrun @terryfoxfoundation
PEANUT AWARE...
Please note that CLMS has students/staff that have allergies to peanuts/tree nuts/nuts.  To protect those students and staff please do not send peanut products with your child/ren. 
MAIN ENTRANCE
The main entrance at the bus doors is finally up and running!!  No more waiting outside!!  When you arrive you can walk into the entryway and the office staff will buzz you into the office.  The double doors leading into the school will remain locked at all times.
Safe Arrival/Students Absent from School
Parents are asked to call the school, 780-594-5623, prior to the morning registration at 8:35 am if your child will be absent.  Safe Arrival on School Engage is also available to report absences.
CLMS Clothing Order
Get your Spirit Wear Now at https://clmsspiritwear.itemorder.com/.  Items can be purchased online all year long and picked up at K3 Promotions. We have so many items to choose from! Masks, tees, long-sleeves, jackets, toques, ball caps, and more! Get your CLMS Spirit Wear today!!
School Cash Online
Please go to https://nlsd.schoolcashonline.com to pay for various fees and to order hot lunch, or to purchase concession cards/milk cards. You will need your child's ASN which is on their report card or you can call the school office.  There are various snacks and chocolate milk available in the concession for purchase.  Hot lunches are Tuesday - Friday and must be pre-ordered by Sunday of each week on School Cash ONLY. There will be no purchase of hot lunches on the day of.
PowerSchool Parent Portal/School Engage
Please log into your account and fill out the Student Update Verification Form.  If you do not have an account please call the school office.
SCHOOL COUNCIL/PAC
If you are interested in joining the School Council/PAC, the first meeting will be held on Monday, September 20.  We are always looking for new members. 
Covid-19 Safety Section
Please use the most up-to-date Daily Checklist before sending your child to school. If you have questions, don't hesitate to call the school. 
Our school has always been committed to keeping students, staff, and families safe.
We have increased sanitization in our school, especially in high touch areas
All staff and students in grades 5-12 are required to wear masks in common areas
Hand sanitizer is available at all entrances and in all classrooms
Staff and students are encouraged to practice physical distancing at all times
Staff and students use the Covid-19 Daily Checklist before coming to school
CLMS School Education Plan
Supporting Student Mental Health and Wellness; increase positive mental health and wellness and reduce anxiety.
Increasing student achievement and competencies in numeracy 
Fun Fact: A school in the Philippines is made entirely of recycled pop bottles.