Back to all posts
Posted on
The Weekly Buzz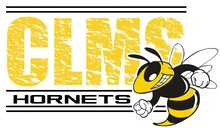 *EDIT* CLMS Yellow Girls will play first on Monday, February 24th at St. Dom's.
What's the buzz around CLMS this week?
Monday, February 24
CLMS BLACK (Grade 6 Boys and Girls) at home vs. Holy Cross - both games at 4:00
CLMS YELLOW (Grade 5/6 Boys and Girls) away at St. Dom's - GIRLS play first
Tuesday, February 25
Grade 8 Ice Fishing at Ethel Lake (PM)
Wednesday, February 26
Pink Shirt Day
Thursday, February 27
4/5 Ski and Tubing Day
Friday, February 28
6/7/8 Ski and Tubing Day
Saturday, February 29
Grade 7/8 Basketball Districts in Bonnyville for Coach Mike's and Coach Hamel/Linzi's teams

For more information, check out our newsletter!